Weekly In-Person Classes
PAUSE MEDITATION
Fridays 9:30-10:45am
#fridayswithjillie
First time to Pause?
Promo Code: FIRSTCLASSFREE
Pause Meditation Studio, 133 SW 2nd Avenue, Suite 300
Between SW Ash + Pine, Portland OR
** Details re: studio entry below **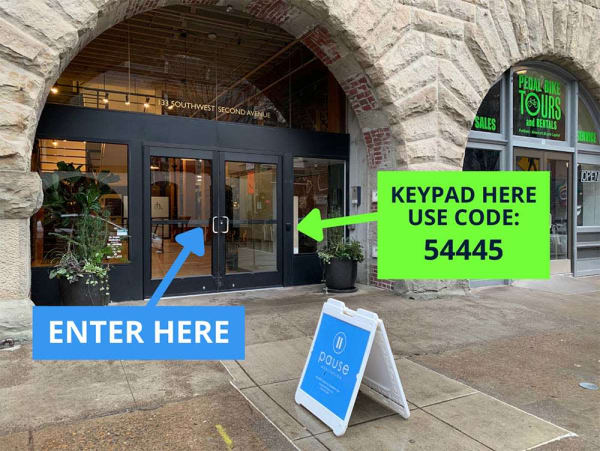 The main building doors are locked,
so please use the code 54445 on the small keypad to the right of the main doors for entry.
TEXT JILL: (503) 703-5830 if you any have difficulty entering the building.
Head straight through the doors and take the elevator up to the 3rd floor.
(please note: there is not access via the stairwell)
Parking:
There is both paid street directly surrounding the Pause studio and also lot parking available within several blocks.
We strongly suggest leaving extra time for parking so you don't have to rush!
Health & Safety Protocols:
If you have not yet read the studio's Covid safety protocols, please do so
here
.
Per CDC + government guidelines, masks are optional at this time – please do what feels best for you.
If you are experiencing any cold symptoms, please stay home for everyone's safety.